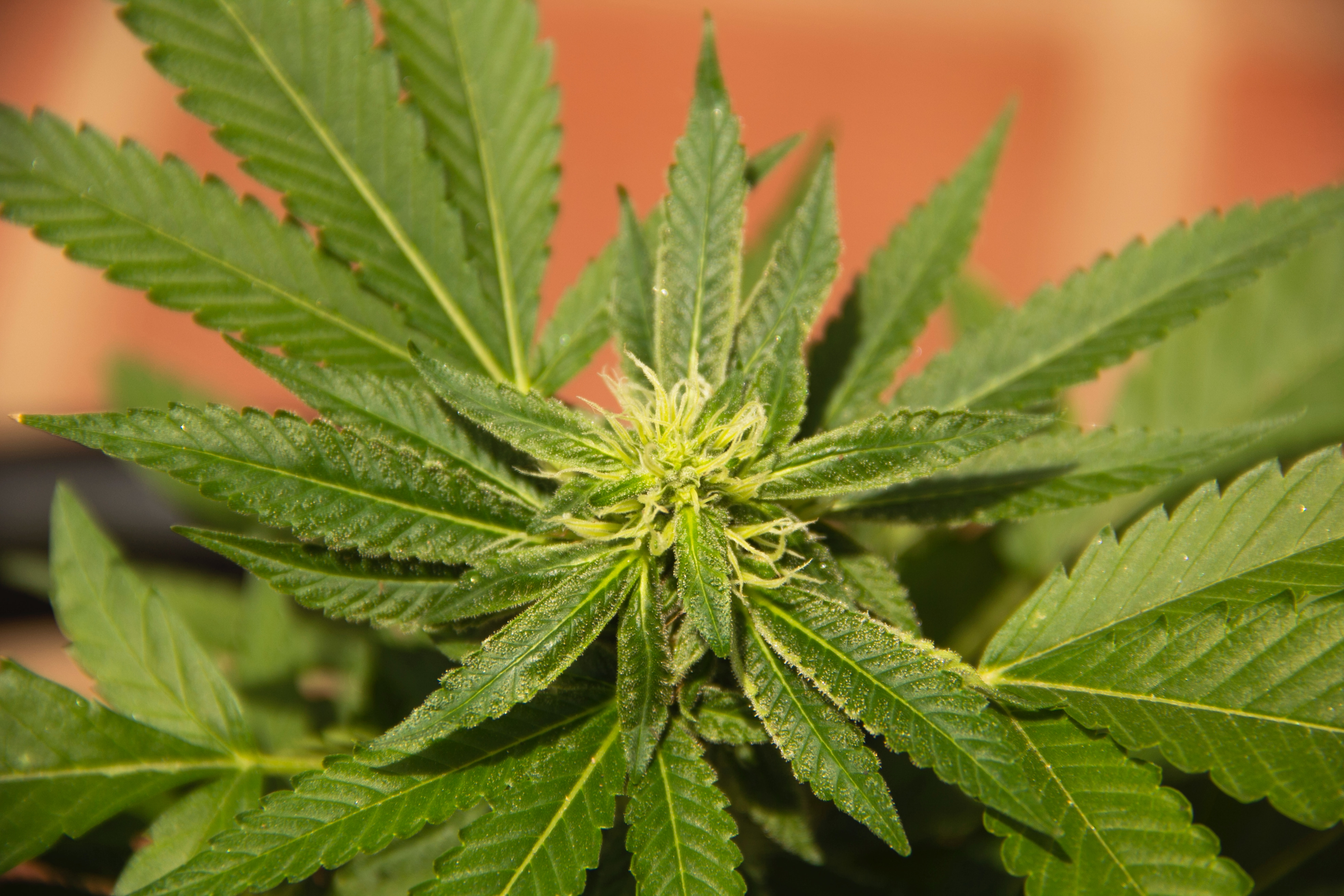 You may know sativa and indica as the two primary strain categories of the cannabis plant. Invigorating sativas are often associated with clear-headedness, enhanced creativity, and daytime use; sedative indicas usually represent relaxation, deep sleep, and a 'body high'. Technically, that's all true.
Sativas can energize you and indicas can chill you out, but hybridization—cross breeding cannabis strains to maximize the desired benefits of both parents—makes this dichotomy a little less clear-cut. And even among different breeds of the same strain, a plant's effect on you has much more to do with its cannabinoid and terpene composition than whether it's a sativa or an indica. So before we deep dive into indica vs. sativa vs. hybrid strains, let's get clear on cannabinoids and terpenes.
Cannabinoid 101
A plant's cannabinoid profile can tell you a lot about it. The two cannabinoids you'll likely become most familiar with are CBD (short for cannabidiol), and THC. CBD boasts anti-anxiety, anti-convulsant, anti-spasmodic, anti-depressant, anti-tumoral, and neuro-protectant powers. And word to the wise: CBD is not psychoactive.
THC, meanwhile, makes you feel giggly, euphoric, munchy: In other words, THC gets you high. Different indica, sativa, and hybrid breeds contain varying combinations and levels of THC, CBD, and all the other cannabinoids (there are 80+ in total), and no two breeds will have the exact same effect on you. This is where terpenes come into play.
Let's Talk Terpenes
Terpenes are aromatic compounds found in plants—all plants, not just cannabis. They're responsible for the delicate, floral taste and smell of lavender, and the relaxing effects of lavender essential oil; the citrusy, tangy flavor of fresh orange peel, and the uplifting, energizing effects of orange essential oil. In short, not only do terpenes contribute to the flavor profile of different plants, but they also have medicinal properties unique unto themselves. And in the case of cannabis, terpenes work in tandem with cannabinoids to impact your endocannabinoid system in different ways. Sativas and indicas have distinct terpene combinations, and in fact, a growing body of research suggests that terpenes are even more responsible for the effects of a given cannabis strain than whether or not that strain is sativa- or indica-dominant. Speaking of which, let's get into it.
Sativa Deep Dive
The Sativa Plant
Sativas are generally grown in hot, dry climates like Africa, Central America, Southeast Asia, and Western Asia. Tall (up to 12 feet!) and thin with finger-like leaves, sativas take longer to mature than indicas.
Sativa Composition and Effects
Typically, sativas and sativa-dominant hybrids contain higher doses of THC and lower doses of CBD than indicas and indica-dominant hybrids. Terpene-wise, sativas generally have a high concentration of a-pinene and limonene. As a result, sativas are more stimulating than indicas and are known to make you feel energized and productive.
Our most popular sativa dominant strains include:
Indica Deep Dive
The Indica Plant
Native to Afghanistan, India, Pakistan, and Turkey, hardy indica plants are grown in harsh, mountainous regions. Indicas are shorter and wider than sativas, with broad leaves. Indicas also mature faster than sativas and produce more flowers.
Indica Composition and Effects
Indicas can contain just as much THC as sativas, but they almost always contain more CBD than sativas do. They commonly have a high concentration of terpenes myrcene and linalool, and typically have sedative effects that make them ideal for bedtime use.
Our most popular indica dominant strains include:
Hybrid Deep Dive
Of course, hybrid cannabis varieties run the gamut of cannabinoid and terpene compositions. They're usually grown to target specific benefits and can be either sativa- or indica-dominant. To better understand the effects a hybrid strain will have on you, look at its CBD to THC ratio, its terpene levels, and the plant description, which can tell you more about the hybrid's parent plants.
Our most popular hybrid strains include:
Sativa
Sativas boost serotonin and sharpen your focus, so they can help with depression, anxiety, and attention disorders. Sativas can also alleviate chronic and acute pain, treating everything from recurring migraines and fibromialgia, to menstrual cramps and sprained ankles. Due to the sativa plant's energizing properties, it's best for daytime use.
Indica

The indica plant can relax your muscles and your mind. As a result of its sedative effects, it can help insomnia sufferers. Like the sativa plant, indica can alleviate chronic and acute pain, so it's a good choice for nighttime pain relief. Indica strains can also induce the munchies (useful for anyone with a low appetite!) and soothe nausea before bed.No matter how much you know about sativas vs. indicas vs. hybrids, it never hurts to ask an expert. We recommend visiting your local Zen Leaf dispensary if you're looking to achieve any particular cannabis benefits. Cannabis advisors have many sativa and indica options—as well as hybrid strains that offer the healing benefits of both parent plants—and they would love to help you find the ideal strain for you.