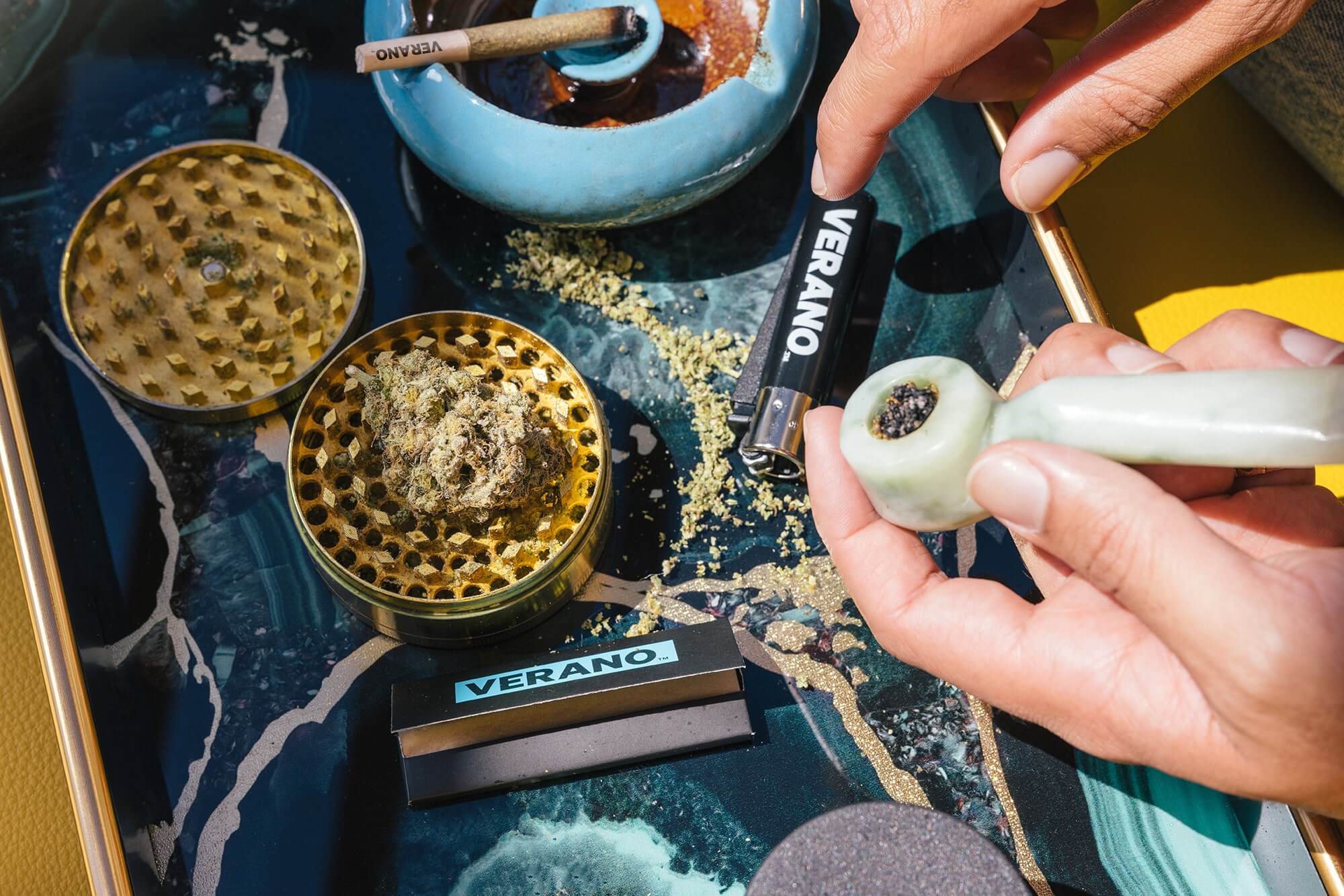 What Are Terpenes? All About These Aromatic Compounds
When you catch a sweet, pungent whiff of cannabis or sense its distinctly skunky taste on your tongue, you're experiencing cannabis terpenes in action. Terpenes, the aromatic compounds in cannabis plants (and all other plants, as a matter of fact), contribute to the complex fragrance and flavor profiles of different cannabis strains. And beyond their perfumey powers, specific terpenes also provide a vast range of therapeutic benefits, from memory retention to pain relief.
We spoke to Mitch Tipton, our VP of Cultivation, about different terpenes, how they may work together with cannabinoids to positively impact our health, and how to choose the right terpene combination for you.
Terpene Chart

While there are thousands of these botanical compounds in cannabis resin, these are some of the terpenes you'll likely hear about most often:
From the peppery caryophyllene terpene's proven anti-depressant and anti-anxiety effects, to floral linalool's anti-bacterial and antifungal effects, it's easy to see how individual terpenes can enhance your health—and your high. But imagine what might happen when these compounds work in synergy with each other and cannabinoids like THC and CBD.
The Entourage Effect
While more research is still needed, many scientists believe that terpenes behave differently—and present more therapeutic benefits—in the presence of an 'entourage' of certain other terpenes and cannabinoids. This phenomenon is called The Entourage Effect. Detailed in the British Journal of Pharmacology by Ethan Russo, MD, The Entourage Effect posits, for example, that CBD's anti-anxiety properties can become even stronger in tandem with limonene terpene effects, which include not only anti-anxiety properties, but the ability to hasten the absorption of other cannabis compounds (like CBD). On the flip side, The Entourage Effect also suggests that certain compounds can counteract any unwanted cannabis effects. For instance, while THC can sometimes inhibit memory, the focus-boosting terpene pinene can alleviate memory loss, lessening this effect overall.
Verano Says Yes to Terpenes
Mitch's team cultivates the strains with compound interactions in mind. Brownie Batter, Grape Bubblegum and Lemon Sorbet are three new strains specifically chosen for their high limonene content, a deeply therapeutic compound shown to provide anti-anxiety and antidepressant benefits. Naturally, cannabis flower contains a diverse array of terpenes and cannabinoids that work together. But full-spectrum cannabis extracts can also deliver a wide variety of helpful cannabis compounds. As always, a budtender can help you find the right products for your needs. And as Mitch shared, it also helps to be "open-minded… Each strain has major cannabinoids and terpenes, as well as minor trace amounts of others." With the assistance of your local dispensary, "experiment, and try as many blends as you can."