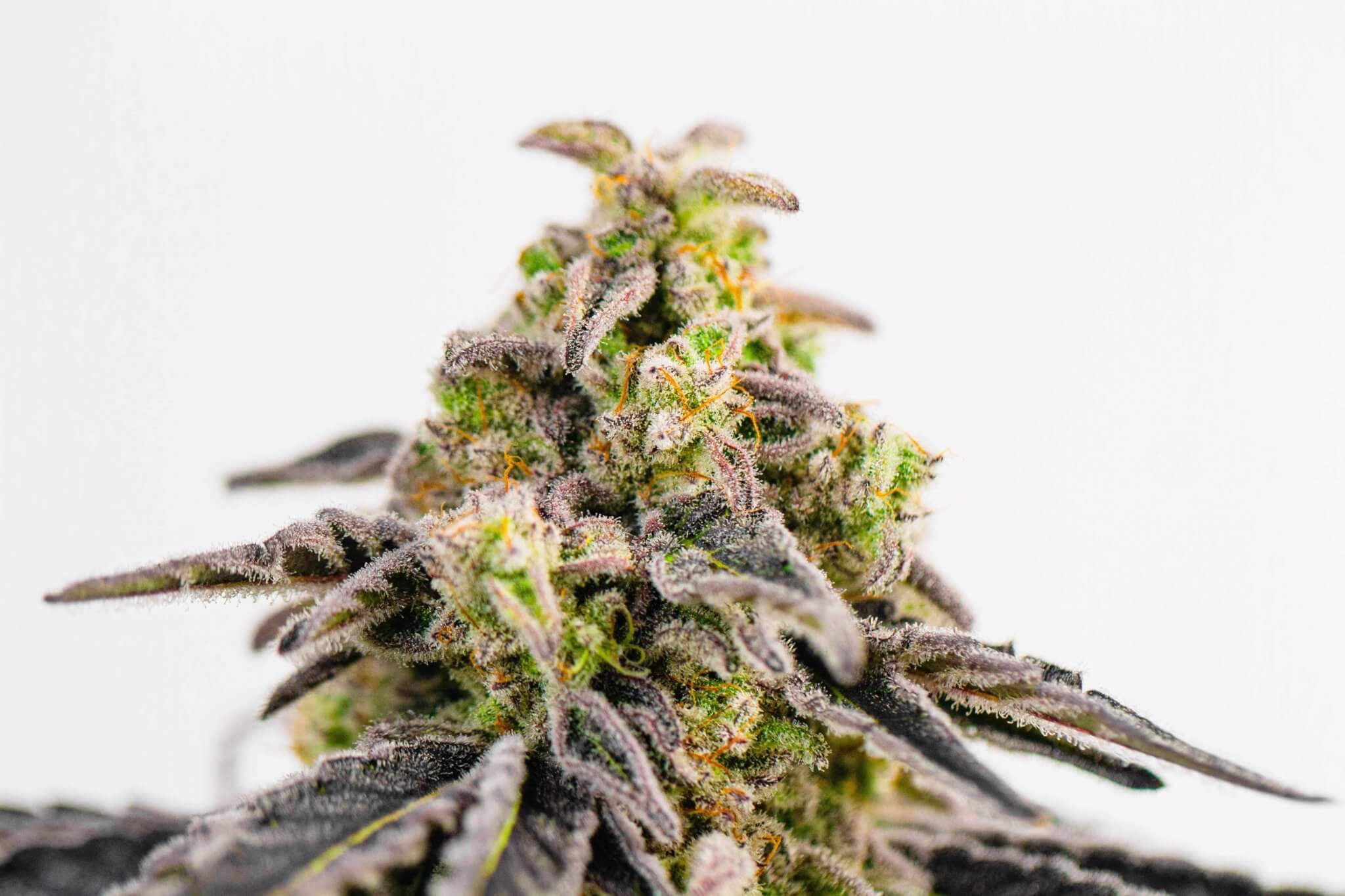 See also – Form Factor 101: Non-Smokable
If you've ever smoked a joint or savored a hit from a cannabis vape, you've consumed a smokable cannabis form factor. The term "form factor" simply distinguishes between the different categories of cannabis products available for consumption. And while our dispensaries stock new form factors all the time (beverages! transdermals!), we're kicking things off with three different smokables: Flower, extracts, and vapes.
We interviewed several of our very own cultivators, producers, retail leaders, and extraction specialists for the 411 on these 420 product categories. Below, discover exactly what they are, how they're made, and how best to enjoy these forms of cannabis.
Flower
According to Marina Mikkelsen, our VP of National Cultivation, "flower" (a.k.a. "bud" or "nug") simply refers to the smokable part of the cannabis plant, making flower "the most natural way to consume cannabis."
Cultivation Process

Cultivating premium cannabis flower requires a setting that precisely mimics nature. "We grow all female plants," Marina shared, since seed formation in male plants can reduce flower quality. Then, "by giving plants the right environment, conditions, and light schedules, we trick them into thinking they're growing outside naturally," pushing each one to grow as large, sticky, and fragrant as possible to attract more pollinators. When the plant is mature and THC (the psychoactive cannabinoid in cannabis) has reached its max potency—a process that can take 4-6 months—the flower is ready to be dried and cured.
Production

Kaylee Deadmond, our VP of Flower Production, supervises this post-harvest process. She explained that although every production facility and state has its own unique set of handling processes, in general, flower is hung to dry for 7-10 days before the "buck down process," in which dried buds are removed from their stems. The product is then cured, i.e., packed into an airtight container that is "burped," or opened to allow air to be released, several days a week to allow the flower to breathe. During curation, Kaylee's team continues to monitor moisture levels until the flower is ready to be trimmed down and packaged. A third-party also gives each batch of flower a certificate of analysis to ensure its premium quality.
Verano Products Derived from Flower

Technically, every cannabis product is derived from flower, but these particular goods retain flower's dry, smokable properties.

Premium Flower:
Super potent, terpene-dense whole buds for those who want to grind flower and use it in a joint, blunt, pipe, or bong

Popcorn (Smalls):
The cost-effective smaller buds closer to the base of the cannabis plant
Shake (GRND):
Another highly affordable and satisfying option, shake is ground popcorn
Reserve Joints and Swift Lifts:
Whereas many companies use trim and non-packable cannabis in their joints, Kaylee shared that we use premium, hand-manicured nugs that we grind ourselves.

No matter which form of flower you choose, Marina and Kaylee both recommend that you start "low and slow." "I would recommend trying one hit and seeing how you feel, because it takes a few minutes to take effect," Marina affirmed. But soon enough, feelings of relaxation, focus, and increased creativity can start to wash over you. The same rules of thumb apply to extracts.

Extracts

While flower is the rawest form factor, cannabis extracts are the richest—in terpenes, that is. Per Kaleb Jones and Vance Emge, the National Director of Extraction and the Regional Director of Extraction for the Central Region, respectively, "extracts are a concentrated form of terpenes, THC, and other cannabinoids…extracted from the flower, itself, and used to create products like budder, shatter, crumble, etc." (but more on those products later).Generally, cannabis extract contains even higher levels of cannabinoids than cannabis plants, which is why you'll hear many extracts referred to as "concentrates." (More on that… now.)
Extraction Process
As evidenced by the table above, there are many different cannabis extraction methods—and they all tend to be pretty science-y. One of our preferred methods is the hydrocarbon extraction process, which starts with flash-frozen cannabis, or cannabis that is frozen immediately after harvest to retain the plant's living terpene profile. From there, the "live" flower is washed in a hydrocarbon blend of solvents.
This blend extracts the plant's most beneficial compounds including THC, CBD, and terpenes, creating an extract that can contain up to 99.9% pure THC. One of the more unique nuances of cannabis extracts is that the post-extraction process creates the various forms of concentrates you see on shelves in dispensaries.
Ok cool, but what do you do with extract?
That depends on the consistency of your extract. If it's in a solid form, it can be smoked in a joint with dry flower, or a bowl, vape, or dab rig. Liquid extract is intended for vaping, and some highly medicinal extracts should be ingested or used topically or sublingually. Here are some different forms of extract and what to do with them:

Shatter, live resin, sauce: Vape, dab, or add it to flower
Wax, budder, rosin: Dab, vape, or add to a joint
RSO (Rick Simpson Oil): Eat, apply topically, or place under the tongue using a spray or dropper
Once you know your options, you just need the right accessories for your extract. More advanced cannabis consumers may prefer a dabbing setup involving a specialized water pipe called a dab rig, a butane torch, a nail (heating tool), and a dab tool. Portable dab rig/vape pen hybrids like Electronic Nectar Collectors, Yocan devices, and Puffcos may also meet your needs. For a liquid extract, a vape pen is a great choice. And extracts intended for oral use don't require any special accessories.

Regardless of which extract adventure you choose, it's a good idea to talk to a Cannabis Advisor or Customer Care Team Representative at your local dispensary to make sure you have everything you need for the best possible experience. Keep in mind, too, that extracts are super potent—even more potent than flower—and should be consumed extra mindfully.
Vapes
Closely linked to extracts, vapes are cartridges (like CBD carts or wax cartridges) or all-in-one disposable pens containing cannabis oil or liquid extract. According to Multi-State Retail Marketing Manager Taylor Grove, "the vaping experience is a discreet alternative to smoking flower but still gives you that quick onset."
Production

Extractions Manager Eric VanSparrentak shared that, while "most companies just focus on having a high THC percentage in their vapes, [we] focus on the balance between THC, terpenes, and how they interact with cannabinoid receptors to provide great effects." That perfectly balanced liquid extract is then inserted into cartridges and pre-filled disposable pens with ceramic batteries inside. The batteries heat the extract and turn it into, you guessed it: Vapor.
Different Vaping Options

Our Dart line features vape distillate that closely mimics your chosen strain. Our Reserve line, meanwhile, contains pure extract. "100% cannabis-derived terpenes…and the effects hit just like flower," shared Dispensary GM Eric Neville. You have abundant options when it comes to your vaping device, as well. Dart uses vape pods, which slip easily into your battery and snap into place. We also offer several 510-thread options, with batteries that twist onto your cartridge. Per Eric VanSparrentak, many of our dispensaries also offer "flower pods" that can be dropped into a tabletop Volcano vaping device
Finding the best vape pen, cartridge, or device for your needs is as simple as hitting up your nearest dispensary. As Eric Neville shared, "our dispensaries can help patients with a battery or accessories that will help work with a product they're already using. And incoming patients can come in and be offered a solution that will meet them at their level of experience and needs." Then, once you have your vape, using it is often as simple as pressing a button—which, as Eric Neville noted, "makes it a great entry-level product for those who may not have used cannabis before."
Finding the right form factor for you just depends on your preferences and the results you seek. As VP of Product Development and R&D Andrew Hall shared, "cannabis is a wonderful medicine, the most prolific of our lifetime. The types of form factors out there really provide users the flexibility to find the unique experience that's best for them." And with the plethora of different form factors available, your local dispensary team can help you zero in on a product to meet your exact needs—whatever those needs may be.